PLANOM
The main goal of the joint project "PLANOM" is to develop polylactide (PLA) based materials for optical applications, such as headlights, lenses, reflectors and light guides.
To date, these products are produced from fossil-based polymers like polycarbonate (PC) and polymethyl methacrylate (PMMA), which burden the environment. On the other hand, PLA is a biobased polymer that can be synthesized from renewable raw materials and can degrade under certain conditions, while exhibiting great optical properties.
However, there are mainly two properties that stand in the way of the use of polylactide PLA for optical applications; the low Tg and the crystallization behavior. These properties hinder the transparency of PLA when processed, yielding to turbidity. To address these issues, PLANOM focuses on developing new optical PLA-based materials, with good heat resistance and service life that does not deteriorate at higher temperatures, in order to replace the conventional fossil-based products.
To achieve that, the project initially focuses on testing and developing PLA products, by compounding and blending PLA with other biobased additives or polymers, respectively. Optical, structural and characterization analyses will be performed to assess the material's properties. An important contribution of these new materials, is their end-of-life options, such as recycling at the end of their service life and/or degradation. Therefore, the degradation of the PLA optical products developed in the project will be lastly evaluated.
Partners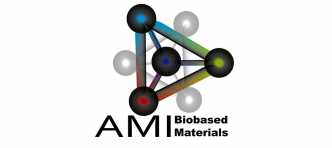 Timeline: 01/01/2021-29/12/23
Contact:
Funding Agency:
Fachagentur Nachwachsende Rohstoffe