Polymer physics and technology
The Polymer physics and technology research line bridges polymer chemistry with polymer physics addressing molecular and physical characteristics of the synthesised polymers including structure development at the quiescent and defined flow conditions. The group also addresses the mechanical response of the structure developed at the molecular and morphological levels, and attempts are made to bridge the concepts with the industrial processes. For the characterisation and following the structure development, advanced experimental tools are employed and desired equipment are build in-house.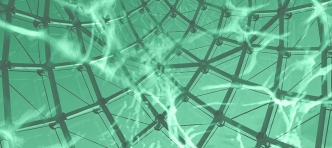 The synthesis of renewable and biodegradable polymers, the development of additives for enhanced processing and crystallisation, and the development and recycling of high performance thermoplastic blends
Molecular, structure and scaffold design of biomedical polymers for 3D printing and fiber spinning in regenerative tissue engineering and investigating polymer architecture on mechanical durability
Water actuated structural refinement and enzymatic biodegradability of polycondensates
Development of Commercially viable polymerisation routes for the ultra-high molar masses; non-equilibrium polymer melts and high performance polymers
Developing molecular length scale models to understand rheological response of polymer melts in the equilibrium and non-equilibrium melt state in defined flow conditions
Routes to overcome wetting process in composites with the aim to develop novel lightweight high performance composites
BiCEPs – Biobased and Circular Engineering Plastics
BiCEPs proposes an approach to recycle plastic waste stream materials into new applications of high value
HiperBioPol
The project aims to provide eco-friendly solutions to achieve tensile strength and tensile modulus greater than 1GPa and 50GPa, respectively in processed products such as fibers or in engineering plastics applications.
Sustainable cellulose nano-fibers reinforce materials
By joining forces, Sappi and Maastricht University are developing a new and environmentally friendly production technology for plastics with new properties.
BBM4103 Principles or Material Science
BBM1003 Introduction to Polymer Materials Science and Engineering
BBM1004 Plant Derived Materials
BBM1008 Applied Material Science and engineering.
BBM1012 Nanoscience, nanotechnology; biopolymers, bio composites (contect: Bio-inspired Nano-structured Functional Materials).
BBM research portfolio.
CHE1001 Chemistry, Maastricht Science Programme
CHE2003 Physical Chemistry
CHE2004 Spectroscopy, Maastricht Science Programme
CHE3004 Modern Catalytic Chemistry, Maastricht Science Programme
PRA3014 Spectroscopic Methods, Maastricht Science Programme
SCI3033 Physical Chemistry for the Life Sciences
Supervision of Maastricht Science Programme Bachelor Project Periods
Supervision of Maastricht Science Programme Bachelor Thesis projects
Supervision of Biobased Materials Project Periods
Supervision of Biobased Materials Thesis projects
Polymer Chemistry guest lecture at InHolland Amsterdam
Project leader in the BBM+ education project.